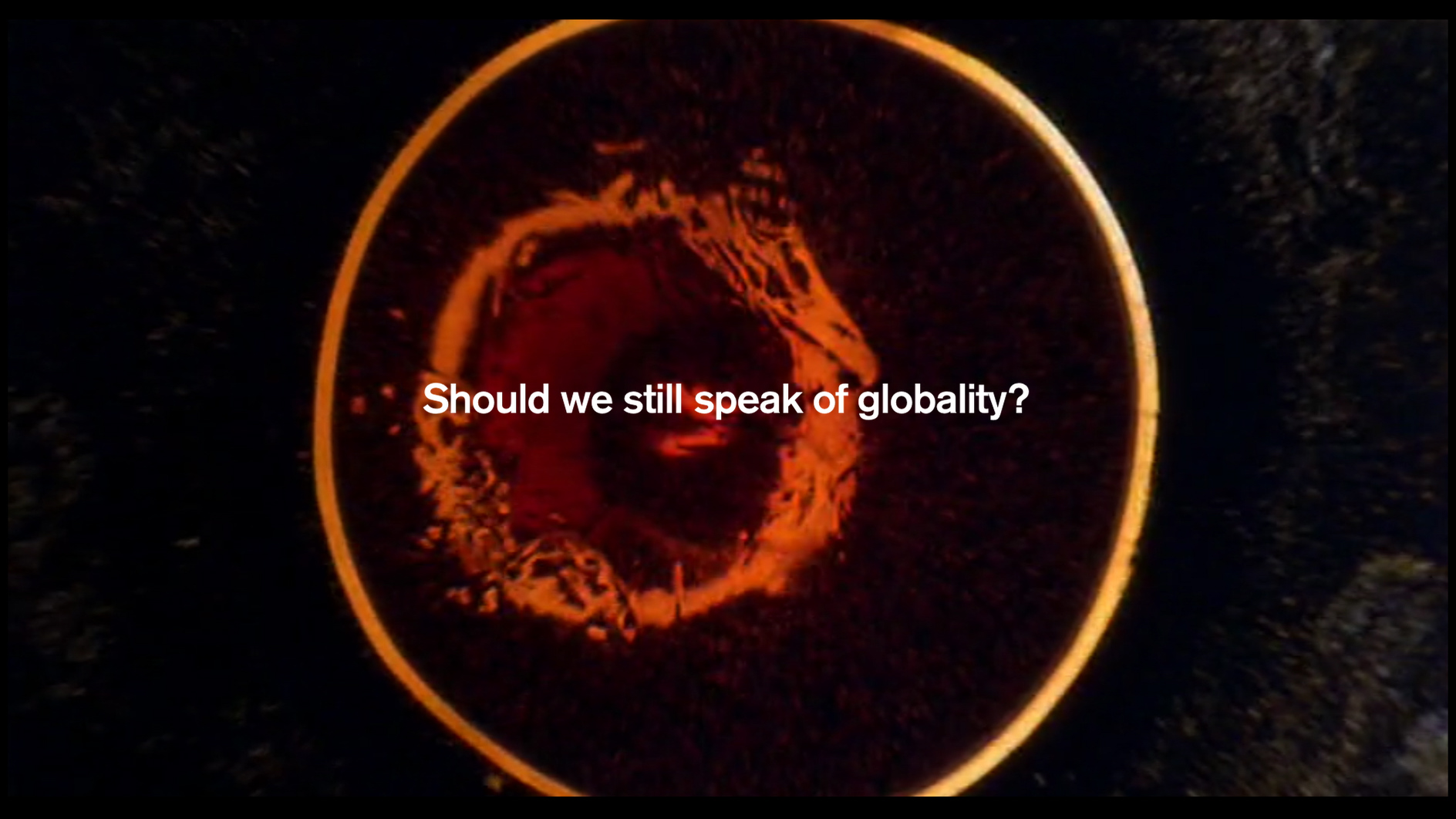 Ana Vaz & Tristan Brera
A film, Reclaimed
2015 | 19''




The ecologic crisis is a political, economic and social crisis. It is also cinematographic , as cinema coincides historically and in a critical and descriptive way with the development of the Anthropocene. A Film, Reclaimed is a conversation, an essay that reads the terrestrial crisis under the influence and with the help of the beautiful and terrible films which have accompanied it.



Tristan Bera

(1984, Paris / Athens) is an author whose practice includes critical and fictional writing, filmmaking, curating and staged performances and is nurtured by stimulating and sentimental collaborations with allies. Bera's work is concerned with knowledge transfers across literature, cinema and experimental philosophy and blends sociopolitical reflection, stream of consciousness and character study. His films have been showed at international film festivals including Rotterdam, London, Vila do Conde and Lisbon/Estoril as well as in solo and group shows at Zürich Kunsthalle, Haus der Kunst (Munich), Turku Art Museum (Finland), Centre Pompidou (Paris), ICA Winnipeg, Biennale of Moscow 2016, K20 Düsseldorf, MAAT (Lisbon), Royal Academy of Arts (London) and Gallery Koyanagi (Tokyo).


Ana Vaz's

(1986, Brasília) critical and speculative filmography is underpinned by experimental collages of images and sounds, discovered and produced, to reflect upon situations and contexts which are historically and geographically marked by narratives of violence and repression. Her films have been screened and discussed in film festivals, seminars and institutions such as the Tate Modern, Palais de Tokyo, Jeu de Paume, LUX Moving Images, New York Film Festival - Projections, Cinéma du Réel and Flaherty Seminar. Ana is also a founding member of the collective COYOTE along with Tristan Bera, Nuno da Luz, Elida Hoëg and Clémence Seurat, an interdisciplinary group working across ecology and political science through an array of conceptual and experimental forms.